Roll shear blade for aluminium coil slitting
Item No.: GMX220119658
Aluminium sheet is one of most widely used steel in our life. As our life gets better and better, the requirements to aluminium slitting is more strict than ever. In order to solve such questions, we design and develop more precision slitting knife.
INQUIRY
Description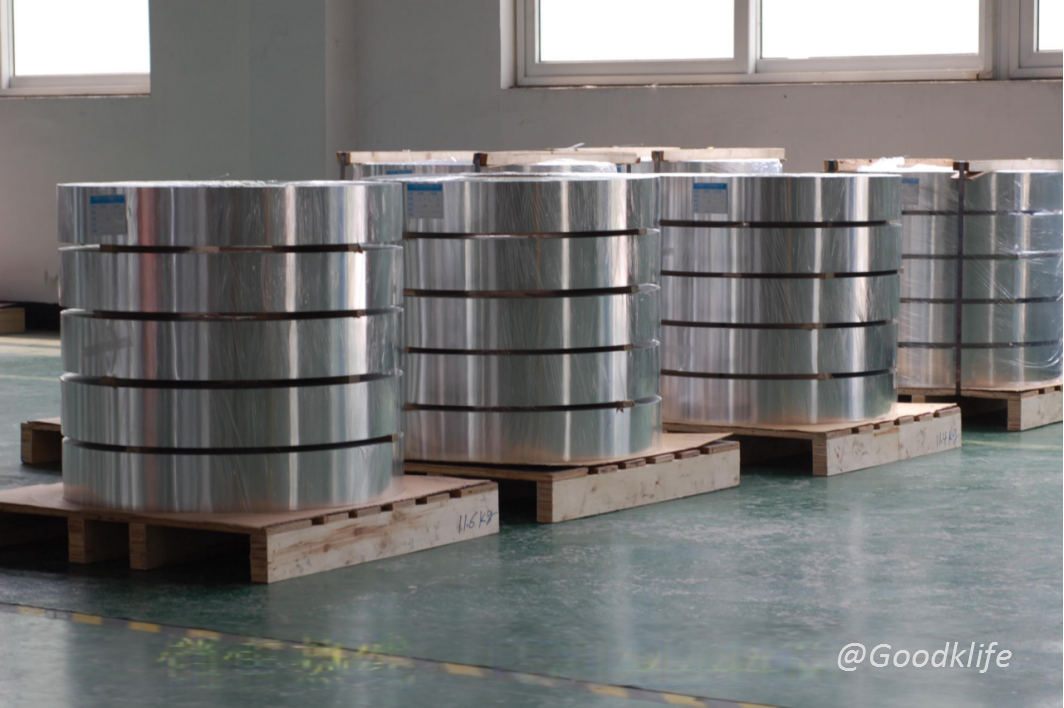 As a metal in the earth's crust second only to oxygen and silicon, aluminum has gradually become one of the most common metals in our lives due to its rich content and good performance, and aluminum plates made of aluminum have gradually penetrated into our lives. All aspects of China. Aluminum plate has some of the following advantages: 1. Low temperature resistance.2. Corrosion resistance. However, with the application of more and more aluminum products, people have a higher pursuit for the precision of aluminum products. How to slit and cut aluminum strip profiles with higher precision and no burrs has become the primary problem of major slitting manufacturers. Our company has been committed to panel slitting and cutting for more than 30 years. According to the high requirements of aluminum wire, the material G6, which is specially suitable for thin and thick plate slitting, has been researched. G8 can meet the high precision requirements of aluminum plate slitting.
Some grades and their performance
:
Table 1 Some grades of aluminium

| | | | |
| --- | --- | --- | --- |
| Grade | Yield Strength | Tensile Strength | Common Thickness |
| 1050 | ≥75MPA | 95-125MPA | 0.22-0.26 |
| 2A16 | ≥265MPA | ≥410MPA | |
| 3003 | ≥115MPA | 140-180MPA | 0.05-2 |
| 4043 | | ≥274MPA | 0.4-0.6 |
| 5005 | ≥125MPA | 155-195MPA | |
| 6061 | ≥110MPA | ≥205MPA | 1-2 |
| 7075 | ≥560MPA | ≥495MPA | |
| 8011 | 110MPA | 125-165MPA | |
Main application:
Aluminum plates are mainly used in radiators, aluminum plates for tankers, air-cooled water coolers, water-cooled intercoolers, oil coolers, parallel flow evaporators, stacked generators, water-cooled plates, battery coolers, low-temperature radiators, water tanks, cooling plates , Honeycomb panels, honeycomb cores, transformer radiators, cabin air-conditioning condensers, battery products and brackets, etc.
Table 2-3 Main application of aluminium



Cutting difficulties:
1. In the blade shearing process, the aluminum powder in the plate is easy to fall off and stick to the blade. Over time, the blade is not sharp enough. Shorten the grinding cycle.
2. The thickness of the aluminum plate is thin, 0.05mm, and even the thinnest is 0.04mm, so there are higher requirements for the accuracy of the blade, especially the requirements for flatness and parallelism.
3. The width of the aluminum plate is large, the number of strips is large, and the cumulative error requirements of the blade are more precise, which has higher requirements for the thickness tolerance of the blade.
4. In order to reduce the labor cost of changing the tool and save time, the service life of the blade is required to be
higher
.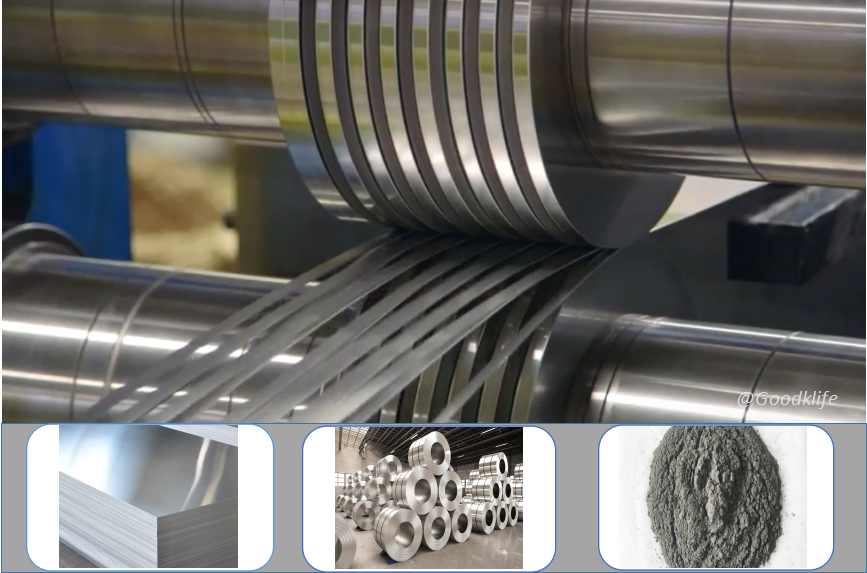 Why Choose us
In order to slove such questions, Goodklife Machinery Technology Co.,Ltd Ma'anshan and some professors from famous universities reserach and developped some unique raw material based on traditional material, like G6, G8, G24, G1...etc. These materials can provide much stable performance and much longer life services. In addition to the development and innovation of materials, Goodklife Machinery Technology Co.,Ltd. Ma'anshan has also made improvements to the existing processes and invested a lot of money in the introduction of new equipment. So far, the precision and life of the blades exported by our company to various countries have almost met the cutting requirements of all machine manufacturers and end customers.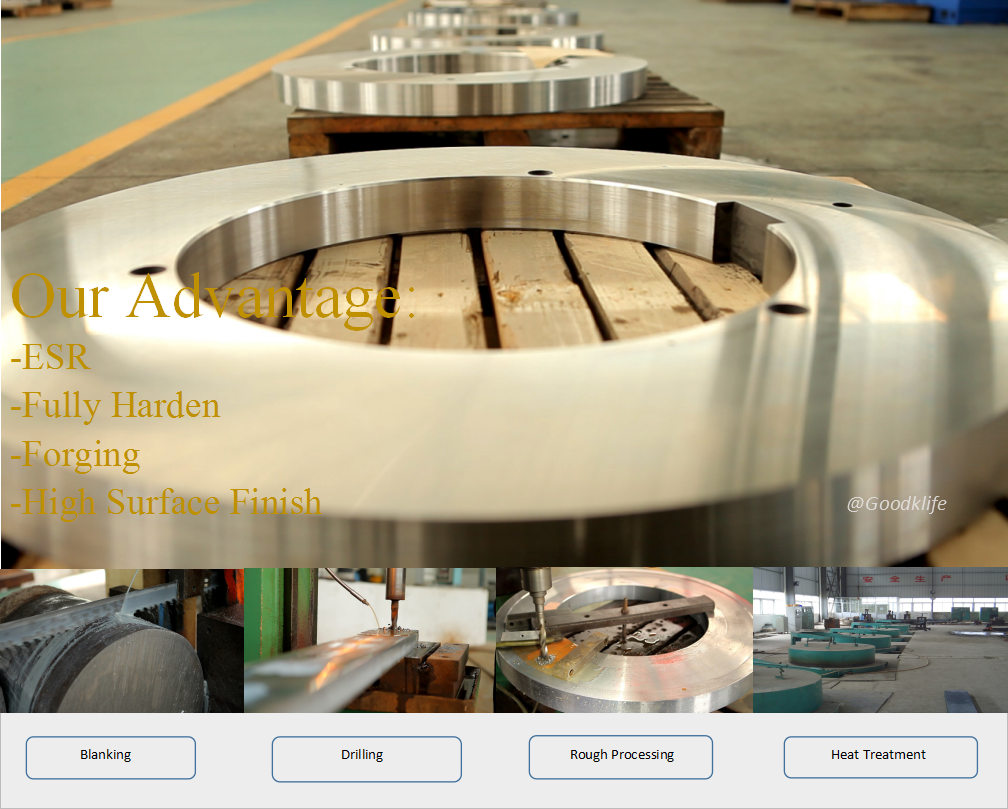 Table 4 Tolerance of slitter tools from Goodklife


Figure 1 Surface Finish of different progress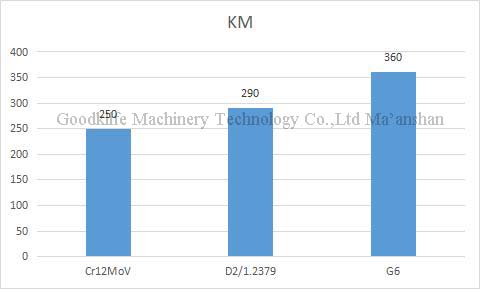 Figure 2 Comparsion of our materials and material from outside market

After-sales services:
1. The quality of the blade is guaranteed for life. If the blade' hardness, tolerance and other problems, our company guarantees free maintenance and replacement.
2. For blade grinding problems, we will provide customers with maintenance suggestions for free. If you need to return to the factory for repair, our company provides door-to-door pickup services.
3. For blade adjustment, our company will send experts on-site to guide the installation. Ensure that customers can use the installation proficiently.
4. Provide customers with home delivery services, DDP, and DDU, to ensure that customers can receive the goods at home.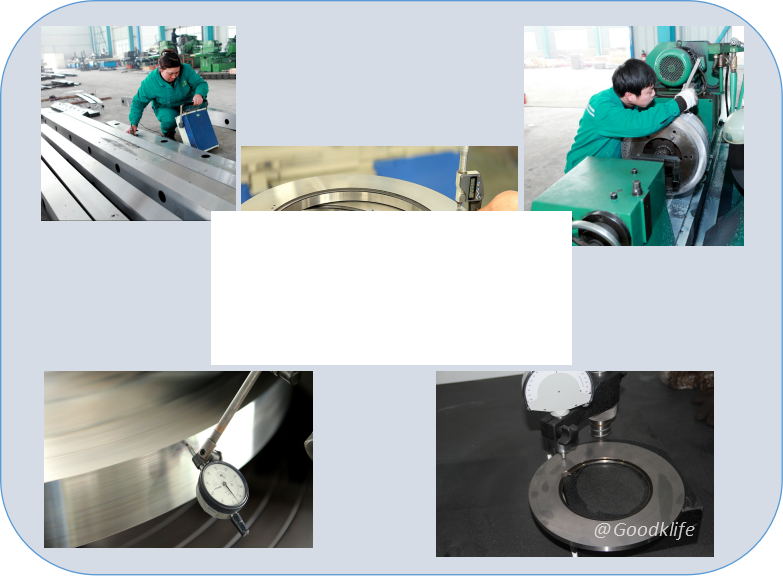 In order to slit thin aluminium coil, not only the strict requirements to the precision of roll shear knife, but also the strict requirements to the slitting machine and workers. Below we list some articles and manufacturers of slitting machine for our customers to achieve better coils.

Recommended articles
Recommended manufacturers of slitting machine
Maybe you like